J Mns
Love Jay! Incredible, one of a kind, artistic work.
Tyler B.
Jay did an excellent job with my barbershop backbar. He ran on time for the project and did everything I asked. Thanks jay!! It looks great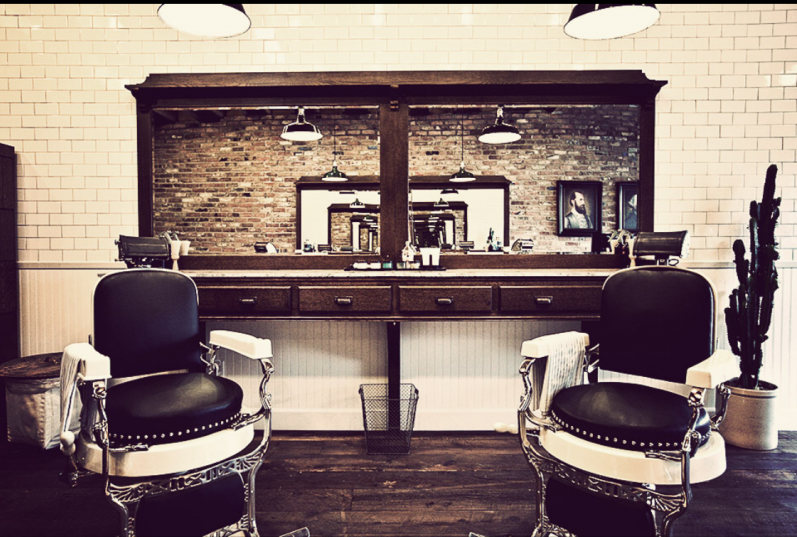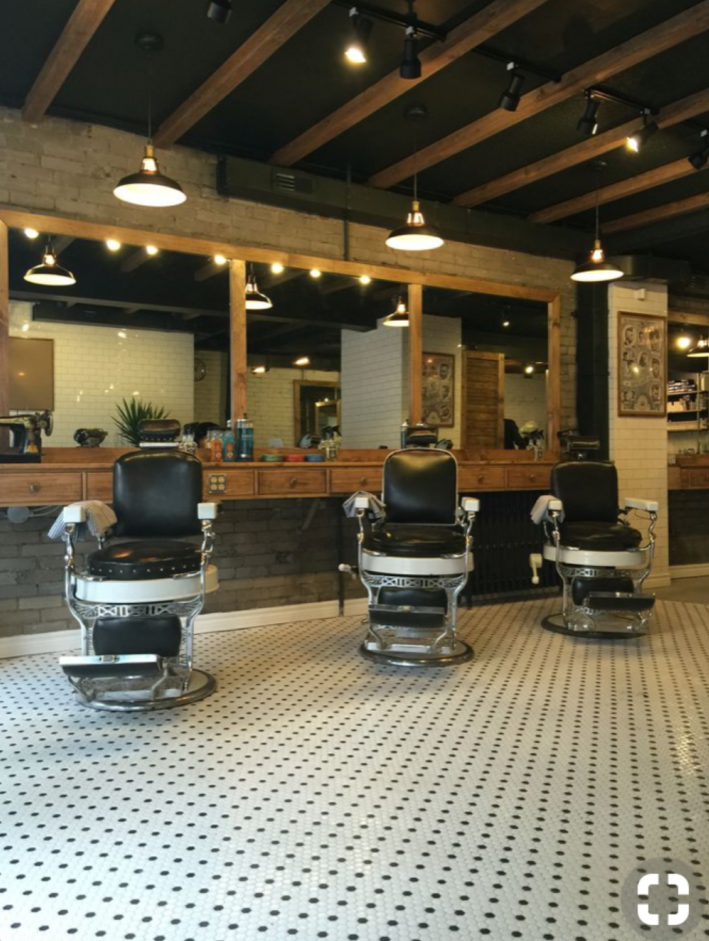 Dena C.
If you have a vision, Jay and Specialty Millworks can build it! Jay and his crew were able to help us better organize the chaos of our garage with a built cabinet that is both aesthetically pleasing and functional allowing us to store sports equipment, paper products, and other items. I was able to communicate very easily our needs and our design to Jay. He was able to provide suggestions to improve the vision and draw up a plan that fit the vision. During the building process, he and his crew were prompt in arriving and worked effectively and efficiently to complete the build. What makes this company stand apart from other companies is the enthusiasm Jay had for creating a piece that fits our vision and his dedication to getting the piece built with precision and quality. We look forward to having Jay and Specialty Millworks help us in the future with our home storage and design visions.
Megan D.
Project: Bilt-in cabinetry unit off of kitchen and custom designed bar unit in upstairs gameroom.
I had a wonderful experience with Specialty Millworks! I highly recommend using Jay for any custom cabinetry. He and his team built a stunning built-in cabinetry unit off of our kitchen and they also built a custom designed bar unit in our upstairs gameroom. He and his team are professional and respectful. They kept to the deadline that was presented in the beginning of the project which I was very thankful for as I had guests visiting the upcoming weekend. Jay is very easy to work with and he has a lot of great design ideas. He was always available by phone/email and in person if needed. Please go to his website to look at his work and my cabinetry unit and custom bar will be posted on there as well in the near future. Again, highly recommended! You won't be disappointed!
Ellie S.
Project: TV frame construction Hardware placement throughout our home.
We have had Jay help us with several projects and he has done a wonderful job. He is prompt, courteous and cares about making sure you are informed and pleased with the task and workmanship.
Guy A.
Project: Jay came over to provide an estimate for removing a closet door frame & then putting it back, as well as fixing the hinges on a kitchen cabinet. Once we realized that taking off the door frame there was still not enough room to remove & replace a water heater, Jay said he would come back and fix the cabinet door for free.
And indeed he did, he came back two days later as promised, fixed the kitchen cabinet (had to change the hinges) and even checked all the cabinet doors (quite a few) in our home, adjusting several of these. The job took no more than 30 minutes and he would not accept payment, so I bought him & his crew lunch. I will keep Jay in mind for any other millwork needed and recommend him to our friends. He knows what he is doing and has a great attitude and disposition - a very nice guy!
C. McWilliams
Project: I needed a china hutch, bookcases and storage. I wanted them built in and I wanted them to match existing cabinetry (that was visible) in the kitchen.
It went BEAUTIFULLY! Jay did top of the line work, it looks like this beautiful piece was always there. He put lighting and an a power outlet in it, I have a work of art that matches my existing cabinets perfectly. Jay and his team were prompt, professional and hardworking. I would highly recommend him.
Ross G.
Project: Cabinet Refacing
specialty millworks were good to work with they did a good job on my project
J. Davis
Project: Custom front door and cabinets
When I started this project I wanted a custom door and cabinets and I noticed J's trailers in my neighborhood so I contacted him through his website. He promptly wrote back and we arranged for a site visit and he gave me a fair quote. His crew showed up at 7:00 am and got right to work. Both the door and cabinets turned out great and they really tie everything together beautifully.
S. Nelson

Perfect! No surprises, in and out in a timely manner.
Carly B.
Project: Laundry Cabinet and Shelf
Everything went smoothly. J was very prompt and gave us exactly what we requested. We will definitely rehire if ever needed.
Ellery B.
Project: family room entertainment center, an office bookshelves and file cabinets ensemble, a master bedroom dresser/TV stand, 2 built in master closet dressers and a set of cabinets in the garage. 
It went extremely well. The Specialty Millwork people are artists who do magnificent work. They are proud of what they do and are true craftsmen. Jay is an open and honest businessman and craftsman and a delight to do business with.
Description of work:
We moved into a new house and needed several built-ins. These included a family room entertainment center, an office bookshelves and file cabinets ensemble, a master bedroom dresser/TV stand, 2 built in master closet dressers and a set of cabinets in the garage. They also made two beautiful gates for outside.
Traci S.
Project: Custom Cabinet Building
With working from home, and short on space, I needed a solution in my office that would provide for seating as well as some storage. The wingback chairs I had took up too much room. I googled some ideas and began my search for a company who would do custom work for window seats/storage. This is where Jay comes in. He responded promptly to my inquiry and scheduled an onsite visit to look at my office. He came and was extremely knowledgeable about the design aspect of what I was needing. What would work. What would not work. He created a proposal for exactly what I needed – nothing more. Nothing less. It was refreshing to work with someone who is honest and someone who is very proud of the work he does and of his business. Once you see his work, you will understand why he should be proud. It is beautiful.
The employees showed up promptly at 7 each morning and left by 3 each afternoon. They build on site so this is truly custom work. What amazed me was that, other than the pieces they were working on and their equipment, you couldn't tell that construction had been happening. They cleaned up the work areas each day before they left. It was so seamless and Jay checked in with me each day to make sure I was happy with how everything was going.
I can't say enough about how impressed I am with Specialty Millworks. This was just Phase 1 of many more projects in our household and Jay will be the one I call for any future work. I highly recommend Jay and his crew.
E. Hanlon
Project: Built in dresser, wardrobes and bookshelves.
Jay and his team did a great job designing and constructing a set of built-in wardrobes, dresser, and bookshelves. The piece incorporated wood from a tree in our yard as well as purchased lumber. The project also involved adding additional electrical outlets which the team did with ease.
J. Thompson
Project: Jay and his crew built kitchen cabinets for us and did several other things like hang electrical fixtures and install electrical boxes.
Jay's attention to detail, quality and aesthetics was outstanding and the final Prieto was exactly what we needed and absolutely beautiful. What I really appreciated about Jay was his responsiveness and his willingness to work on a fairly small project at a fair price but still give it the attention he would a bigger job. He helped me plan the project and the best materials and design. I will definitely call Jay again and would recommend him to anyone looking to have quality mill work done in their home.
M. Foster
Project: Jay installed a custom corner built-in desk in my daughters room.
He was professional, dependable, knowledgeable and the quality of his work is impeccable. He completed the project within a week and went above and beyond to ensure we were satisfied. Very impressed all around.
E. Harank
Project: We needed a platform, steps and a ramp built for our dogs, for access out the dog door to the patio.
Jay paid close attention to what we wanted and we are very pleased with the final product. The workers showed up on time every day, cleaned up after themselves, and were professional in every way. Jay closely monitored the quality and progress of the job. The workmanship of the final product is excellent. I would recommend Specialty Millworks without reservation, and am sure we will be using them again in the future.
D. Delapaz
Renovation of an existing retail/restaurant
After narrowing our choices of contractors to refurbish an existing restaurant space, we chose Jay Jones with Specialty Millworks to complete our new design. His expertise in woodwork was key in the execution of our custom shelving system and the quality, craftsmanship and attention to detail met and exceeded our expectations. Jay's professionalism and creative ability to solve problems was crucial in keeping the project on schedule and on budget. We look forward to working with Jay in the future and anyone in need of a contractor and craftsman should look no further than Specialty Millworks. Great job Jay and thank you!
B. Parker
It went well. Jay drove all the way to our house to do a consultation. He gave us recommendations on the work that needed to be performed. He took the wood with him to one of his job sites. Jay took raw pieces of oak and straight edged the wood in order to make a table top.  The spring was extremely rainy and wet and he was able to keep the wood in good condition until we could pick it up.
The Wagoners
I have known Jay for several years. When i heard he had started his own business i knew it was perfect opportunity for his skills. Anyway one sunday afternoon i walked past my back frenchdoors to find the glass had been shattered it really scared me because on futher investigation I found a bb hole on a lower pane of glass, right about the height of my mini schnauzers. Now this became an emergency! I didnt think of Jay at first because this would not be in his category of work and I live in Dallas. Eventually i told him what had happened and he made the trip to Dallas not once but twice to rip out the old metal fence and replace it with a gorgeous cedar fence with overlapping edges (no bb(s) now).
As a homeowner I can be very involved with projects around the house even if I have a contractor. Well I wound up going shopping with him for some of the materials and I promise I am not making this up Jay hand picked every board that graces my backyard and even found one that has a built in peep hole for the gate. He had two helpers that came with him and they were also very polite and respectful. He chose to take the debris from the old fence to the dump even though I told him they pick up everything at the curb. This was truly the best and least stressful work to date that I have had done. If you live in the Austin area or where ever he is willing to travel it would be worth your while to check out this company. No doubt I know I will be calling on Jay again in the future. And I love my new fence that is built to last for many many years to come.
Ed M.
I was one of the first folks to get to know Jay in Austin.  Along the way I did a few favors to help Jay get up and going.  Jay wanted to return the favor with the result being an absolutely gorgeous custom bookshelf for our master bedroom.  As can be seen by the photos of the bookshelf in Portfolio section, Jay's craftsmanship is excellent.  He worked tirelessly making sure we were completely satisfied.  The work place was always tidy, with Jay cleaning up multiple times a day due to the fine grain mahogany dust that he warned would stick to everything.  As you can tell from the finished work (assuming you looked at the pictures), we could not be more satisfied!
Thanks, Jay and Specialty Millworks!!!
Edward T.
"I don't think I've ever had a better experience with a contractor and I've dealt with quite a few during our remodel. Everyone was extremely professional and clean. They always cleaned up at the end of the day. Communication was excellent; texts and phone calls were always responded to promptly. They showed up on time every morning. Issues/questions that arose were brought to me promptly with suggestions for how to handle them. After the project was over, some other contractors damaged one piece of molding and Jay came back and replaced it free of charge."
Audie & Susan S.
"My husband and I had a new house built and Specialty Millworks did all of our trim work. We had our cabinets built off-site and there was a little too much wasted space. Jay rebuilt the inside of a few of our kitchen cabinets which gave me the extra space I felt we needed.
Jay had great suggestions for adding additional storage in our closets, which turned out really beautiful! I don't know what I'd do without the extra storage now.
We were so impressed with the work he did in our house, that we had him back out to build an outdoor kitchen and some cabinets on our back porch. He made them match up perfectly with the rest of our house.
Since then, we've had Specialty Millworks build some doors for a storage building and some gates leading into our courtyard. They are top quality and built to last - definitely not something you could pick up at the store.
Jay was very professional and trustworthy and he kept good records of all our transactions and agreements. Jay and his crew had no problem delivering exactly what we asked for. We are very pleased with the work they did for us and highly recommend them."
Royd M.
"Jay and I are church friends and I asked him about rebuilding my cedar roof; I assumed that this would be beneath his Millsworks. He said Yes... and within the week we had a time and date.... My wife and I were at work and he and his crew came in and did the whole job within 4 hours and it looks new. Professional and trustworthy and craftsmanship ...all excellent. I'd recommend him to anyone."
Kristina K.
"Jay installed a new stairway to our attic, repaired a door, repaired a roof and installed a peg system for storage in our garage. Previously he replaced two pocket doors with two regular doors. Plus many other tasks including building fence, leveling a floor etc. It went well. I was especially impressed with his carpentry work on the door installation which can be tricky in an older house."
Tony F.
"I would say the job went extremely well. The guys actually showed up when they said they would which seems kind of rare these days for contractors. The team was very polite and also showed care for our home, i.e. they cleaned up very well each and every day prior to leaving. We searched for a millworks contractor for over 6 months and I feel it was a blessing as my wife and I could not be happier with the quality of work we received. Just to show everyone how much we appreciated their work, we were willing to provide a 10% bonus since we knew how much time and effort they put into making this PERFECT for us. Their work really makes the house and we could not be happier!!! They exceeded our expectations which is hard to beat."
Kim B.
"Jay created a beautiful cabinet and followed drawings and details exactly. I am a professional designer, so this is very important to me. He was on time, polite to both me and the homeowner. Jay listened well and obviously has a great grasp on his craft. I consider him a true craftsman. Jay was priced fairly and worked efficiently and always left things clean. He was always pleasant and was fine with the scope of the project changing in the middle of the work. I cannot recommend Jay and Specialty Millworks enough. Jay is a true professional!"
Kirk C.
"My wife and I remodeled our home in 2014. Among our highest priority projects was to take our kitchen back to the stud walls and start over. We have a large (8'x4') island with a cooktop that is the center piece of the kitchen. As part of the remodel, we decided we wanted to replace the Silestone with distressed mesquite wood. We hired Specialty Millworks to design and build the top. Specialty Millworks owner, Jay Jones, designed the top; hand selected the distressed wood, milled it and constructed the top for us. My wife and I were both amazed by the finished product. Jay's attention to detail and expert craftsmanship exceeded even our own high expectations! The first thing people ask us when they see our kitchen for the first time is who made that beautiful mesquite island top? Jay is a pleasure to work with, a man of high integrity and an expert craftsman. I highly recommend Jay Jones and Specialty Millworks for all your millwork needs!"
Lindsay P.
"It went great! Jay showed up the day before the job to bring in the doors, which he selected himself and added door knobs. The next day he arrived on time with an assistant, and all the doors were installed in approximately the time he'd estimated. Jay had previously done some cabinetry and flooring repair work, and we found him to be professional, friendly, and efficient. This is a rare experience, and a pleasant one!"